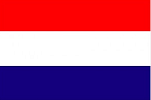 Nederlands

English
Infolutions provides solutions for information (automation) and security issues in the form of consultancy, software development, implementation guidance and the sale of ID card software.
We want to add value for our customers by giving them advice and support on our products.
Distributor of cardPresso ID card software and developement of customized software and database connections.
Advice, sale of ID card software and development of custom solutions (database connections) in the field of ID card software implementations.
Database links (especially SQL server) via web services or direct data access.
Furthermore, we do software development in .NET and make web enabled (data centric) applications working with ASP.NET2.0 or later. We can also offer customized solutions for Windows Mobile PDAs and do MSOffice automation (2003 -2010), see products and services for more information.

In todays dynamic and complex IT world a reliable partner with expert knowledge is becoming more and more important.